April 2019 – WTC-MACRO otvára nový e-shop AQUA-MACRO.SK v ktorom nájdete filtračné systémy pre Váš dom, byt, reštauráciu apod. Viac nájdete na našom e-shope: www.aqua-macro.sk.
17th august 2018 – See pictures of our latest supply of band filter MACRO®BF300 to Sweden.  You can also download our brochure of the Band Filter here
.
12th march 2018 – WTC-MACRO offer cooperation to supply quality products and services at good prices. See more information 
december 2017  – see pictures of our company new year celebration 
27th november 2017 – WTC-MACRO has designed and produced Air Treatment Technologies with capacity of 42 000m3/h for industrial exhaust ventilation – see press release 27th november 2017
15th november 2017 – WTC-MACRO supplies a WWTP to treat liquid digestate from biogas station. – see press release 15th november 2017 
june 2017 – WTC-MACRO Scandinavia AB is responsible for design and project work – see press release June 2017 
1st october 2016 – New WWTP contract – WTC-MACRO signed contract to manufacture and supply a waste water treatment plant to one of the leading automotive industries in Slovakia and Europe. The production is ongoing and the plant will be ready in function at the end of April 2017. For more information please contact Hamid Al-Sultani (h.al-sultani@wtc-macro.com, +421 911 489 648)
17th september 2016 – Supply of air treatment system – WTC-MACRO received an order to manufacture and supply an air treatment system with a capacity of 2×40 m3/h including scrubbers, fans, exhaust chanels, valves and pipes. For more information please contact Hamid Al-Sultani (h.al-sultani@wtc-macro.com, +421 911 489 648)
27th- 29th september 2016 – Great interest in our products during the water fair in Sweden. See pictures.
15th august 2016 – WTC-MACRO initiates cooperation with VARIM Members. (read more)
VARIM is the Swedish water branch organization that has been assembling consultants, contractors and product suppliers together in Swedish water purification since 1967.
For more information about VARIM, see www.varim.se.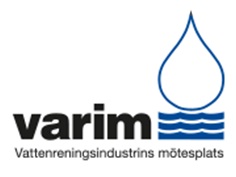 1st august 2016 – WTC-MACRO received an order to manufacture and supply equipment for treatment of biological water in a famous holiday resort in Seychelle Islands.
The supply is based on a frame cooperation agreement which will also cover studies and projecting work to provide environmental-friendly solution for the ecological system of the area including protection and development of the existing water resources and supply of rain water systems.
15th july 2016 – Supply of components for use in several galvanic lines in Austria.
1st july 2016 – WTC-MACRO in cooperation with its swedish affiliat WTC-MACRO Scandinavia AB scandinavian company manufactures and supplies equipment for treatment of waste water and air for a plating line in Estonia.
The equipment is consisting of several collecting tanks with accessories, pump stations and the main treatment units are 5-chamber reactor, 2-chamber reactor, lamella separator, sludge thickening, all equipped with measuring devices, mixers etc.
Air treatment is done by horizontal scrubbers with tanks for neutralization of waste water, fans and a complete pipe systems.
18th november 2015 – WTC-MACRO Scandinavia AB erbjuder bra priser och snabba leveranser
I samband med invigningen av vår nya produktions- och logistikcenter i Nitra med avancerad produktionteknik som ger ökad kapacitet och kortare leveranstider samt införandet av ett nytt logistiksystem som effektivt utnyttjar våra lagerresurser i Östergötland och Småland, kan vi nu erbjuda våra kunder kvalitetsprodukter till mera konkurrenskraftiga priser inklusive frakt till dem flesta orter i stora delar av Sverige.
Välkomna med Era förfrågningar eller frågor. Se bilder av utvalda produkter
WTC-MACRO Scandinavia AB offers great prices and fast deliveries
In connection with the opening of our new production and logistics center in Nitra with leading-edge production technology that ensures increased capacity and shorter delivery times as well as the introduction of a new logistics system that effectively utilizes our warehouse facilities in Östergötland and Småland, we can now offer our clients quality products at more competitive prices including shipping to most of destinations in large parts of Sweden.
We welcome your inquiries or questions. See photos of selected products
12th october 2015 – Mycket positiv reaktion på våra leveranser tiil den skandinaviska marknaden
Vårt försäljnings- och teknik dotterbolag WTC-MACRO Scandinavia AB bildades i början av år 2014 för att betjäna kunder i Sverige och övriga nordiska länder.
Inrättandet av vårt lokala svenska dotterbolag blev mycket uppskattat av våra kunder i regionen tack vara kvalitet på produkter och tjänster som erbjudits den skandinaviska marknaden sedan första kvartalet 2014.
Här nedan nämns några av våra leveranser till olika kunder i Skandinavien under 2014-2015. Se också bildar på vissa leveranser och en del utvalda referenser. För mera information vänligen kontakta vårt huvudkontor.
WTC-MACRO Group, Hamid Al-Sultani, VD
Very positive reaction to our deliveries to the Scandinavian market
Our engineering and sales company WTC-MACRO Scandinavia AB was formed in early 2014 to serve customers in Sweden and other Nordic countries.
The establishment of our local Swedish subsidiary was highly appreciated by our customers in the region thanks to the quality of the products and services offered to the Scandinavian market since the first quarter of 2014.
Here below you find a list of our deliveries to various customers in Scandinavia during 2014-2015. See also selected pictures of our supplies. For more information please contact our Headquarter.
WTC-MACRO Group, Hamid Al-Sultani, CEO
29th september 2015- WTC-MACRO increases production capacity with a second production site in Nitra which will be opened 12th october 2015.
WTC-MACRO announces the expansion of its production capacity for engineered products and systems mainly used for water and air tratment as response to an increasing demand.
With this investment WTC-MACRO strengthens its position as a preferred supplier of innovative products in thermoplastic and steel materials.
Follow our news to know more details in a a press release with photos which will be published soon.
23th april 2015- WTC-MACRO celebrated its 10-years anniversary in Slovakia and the inauguration of the new division MACRO Products s.r.o., which will offer components and systems for heating and water to small and mid-size customers.
Mr. Štefan Štefek the Technical and Operational Deputy Director of West Slovakian Water Company inaugurated the new division in presence of customers, partners and staff of WTC-MACRO.
Representatives of the Slovak Chamber of Commerce and Industry and members of the Swedish Chamber of Commerce in Slovakia participated in this event.
18th February 2015
– WTC-MACRO Group received AWARD for the contribution to the economic development and business in the Slovak republic. Mr. Hamid Al-Sultani, CEO was handed the AWARD of the president of the Slovak Chamber of Commerce and industry, Mr. Peter Mihók.
read more
12th November 2014 – Framework agreement between WTC-MACRO Group and Schlötter Svenska AB, extended. (read more)
28thof February 2014 – WTC-MACRO Group purchases all the shares in a subsidiary PilumPolyproject AB and initates a cooperation with Pilum AB (publ). (read more)
14th September 2013 – Sport day of WTC-MACRO – Activities of our colleagues in Nitra
16th March 2010 – Läckeby Products chosen to supply ROTO-SIEVE® drum screens to what will be the largest MBR plant in the world (read more)
22nd – 24th September 2009 – Aqua exhibition in Trenčín, Slovak Republic
Our company WTC-MACRO (PURAC/ Läckeby Products) participated in the Aqua exhibition in Trenčín.
23rd-24th March 2009 – Nitra Mayor Mr. Jozef Dvonč, Vicemayor Mr. Štefan Štefek visited our realized projects in Gothenburg, Helsingborg and Borås concerning total environmental solution including biogas production. Nitra delegation was accompanied by Slovak ambassador in Sweden, his Excellency, Mr. Peter Kmec.
See below picture
5th – 9th May 2008 – IFAT Exhibition in Munich, Germany
Our swedish Läckeby Water Group participated in the IFAT exhibition in Munich.
16th-18th May 2006 – Participation in Hydrotec Exhibition in Bratislava.
7th February 2006 – Presentation of WTC-MACRO s.r.o in Slovak Chamber of Commerce and Industry in Nitra with participation of slovak municipalities and industries.
[/vc_column_text][/vc_column][/vc_row]